A few more photos from Fort Night...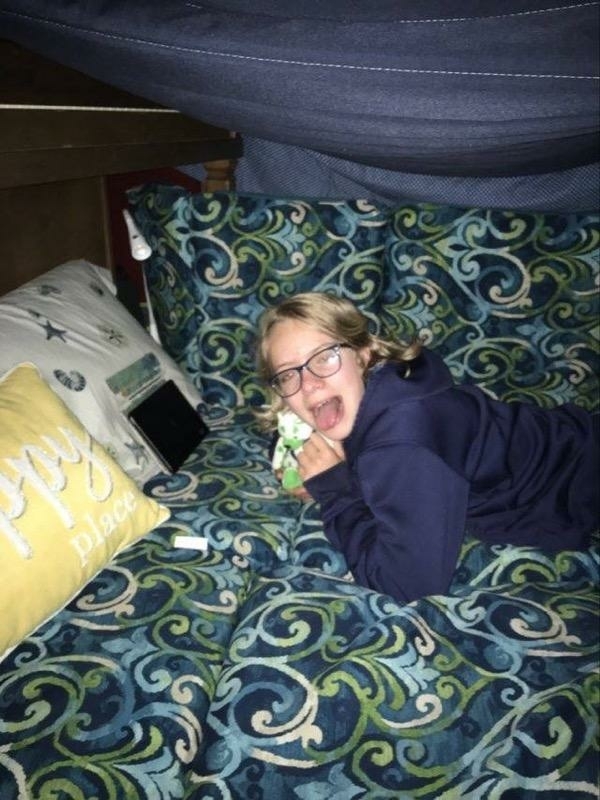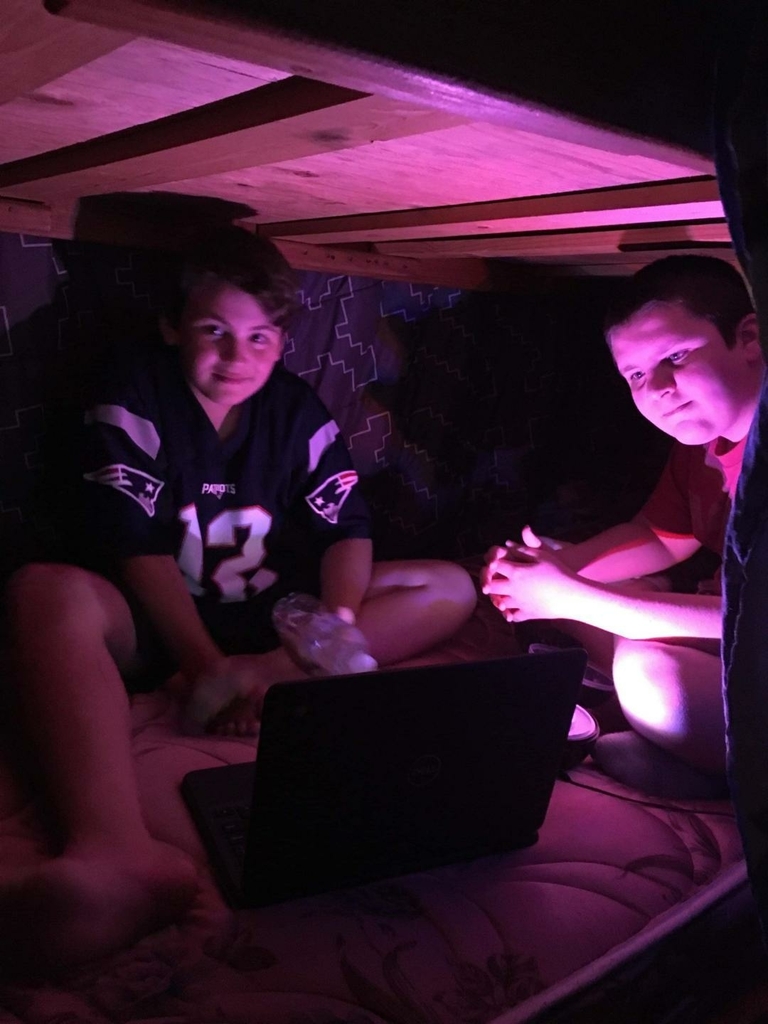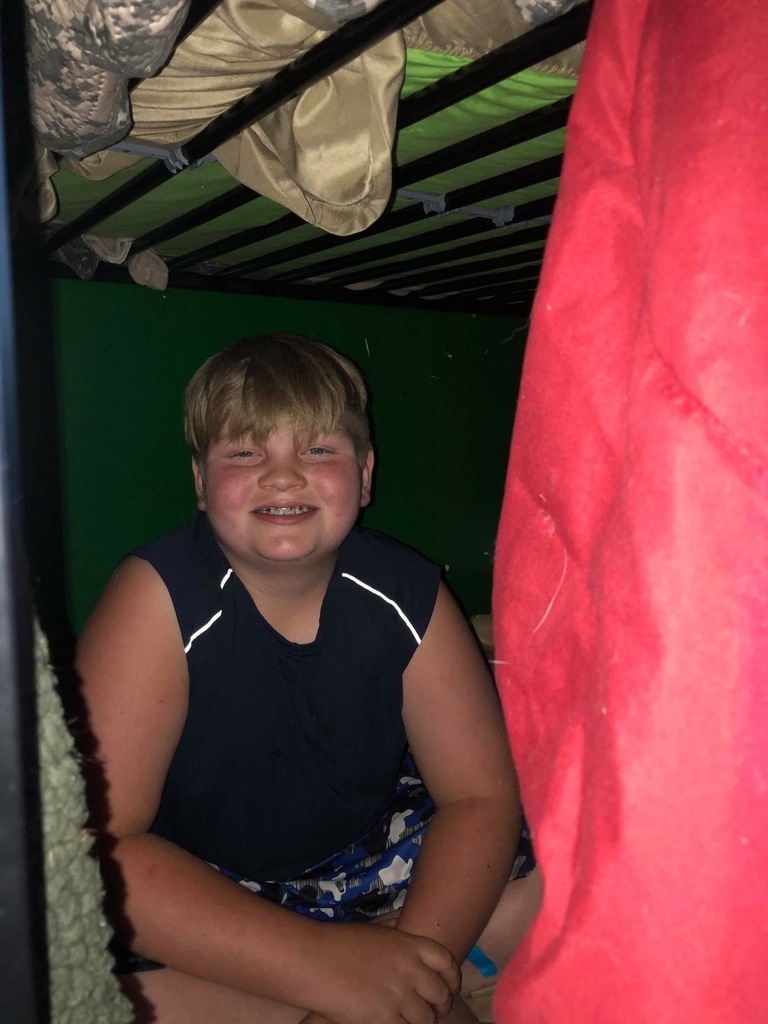 The school will be open this Monday-Wednesday from 8:00am-2:00pm for students to drop off all books, computers and chargers, hotspot devices, band instruments, and other school property. Please come to the high school office entrance. Also, if students have any personal items at school, they can come pick their belongings up during this time. Students finishing up with remote learning or engaging in Remote Summer School can make an appointment to drop materials off once they complete their work. If you have any questions, please contact the school on Monday. Thank you.
Roughly 90 elementary students and staff participated in, "Fort Night" on Thursday night. Bedtime stories were shared as well as a video of some staff members wishing students a wonderful summer. Below is a snap shot of some of the creative forts that were built.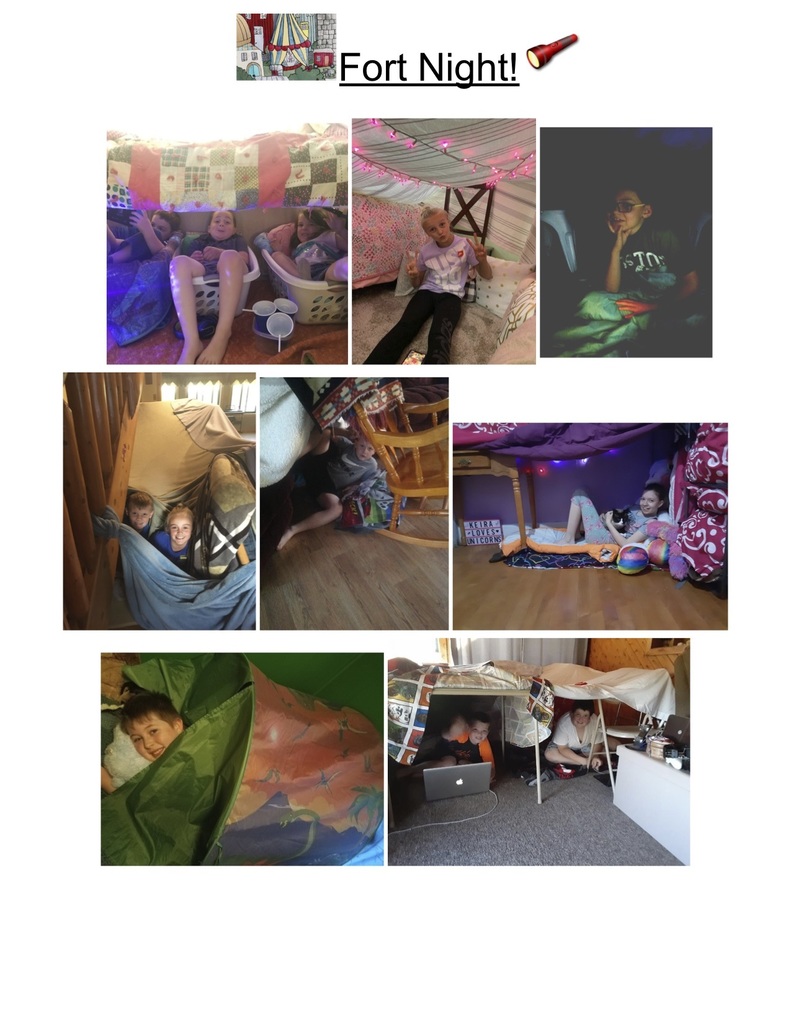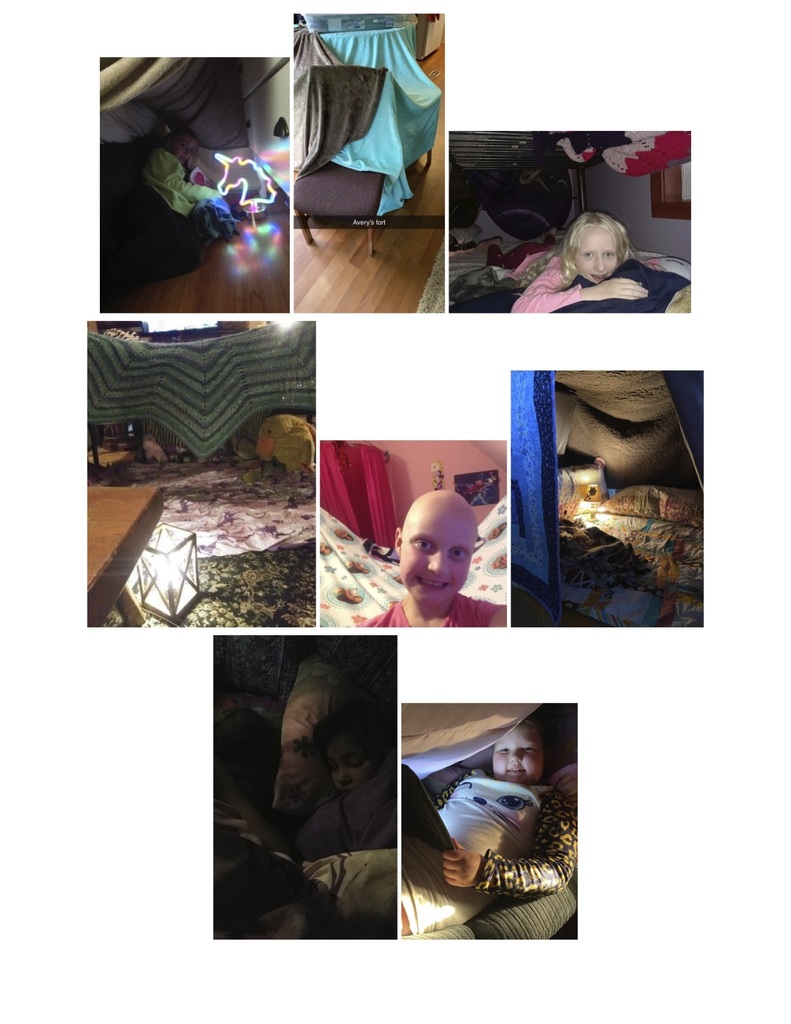 Thank you to the RSU 50 staff who have continued to prepare and deliver meals during remote learning. Pictured here is one of the floats in yesterday's parade and aprons each staff member received as a small token of our appreciation. They have prepared and delivered over 40,000 meals and counting!!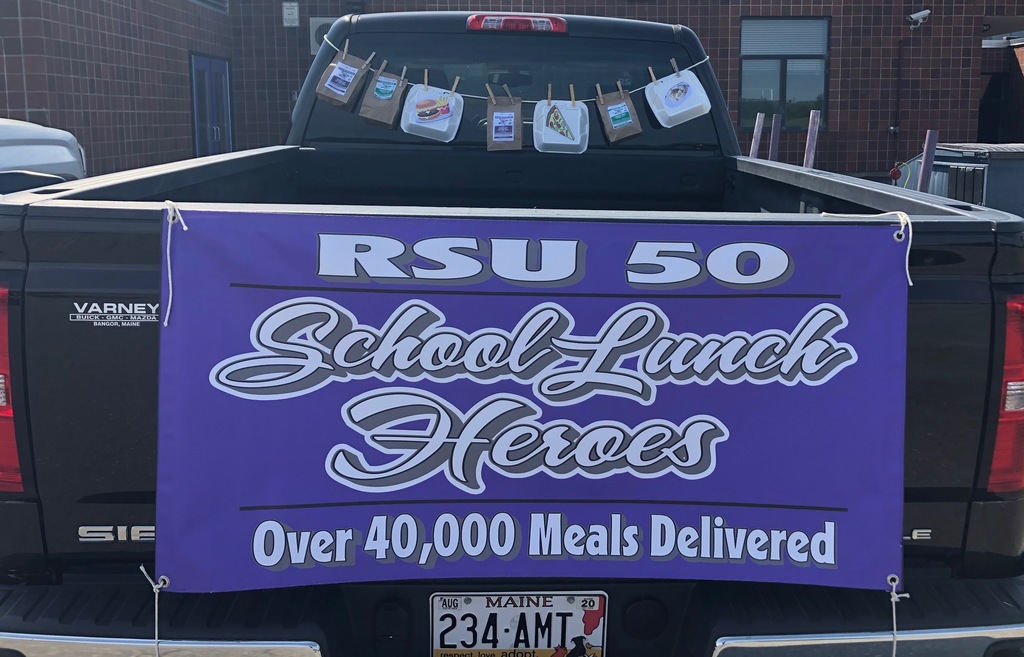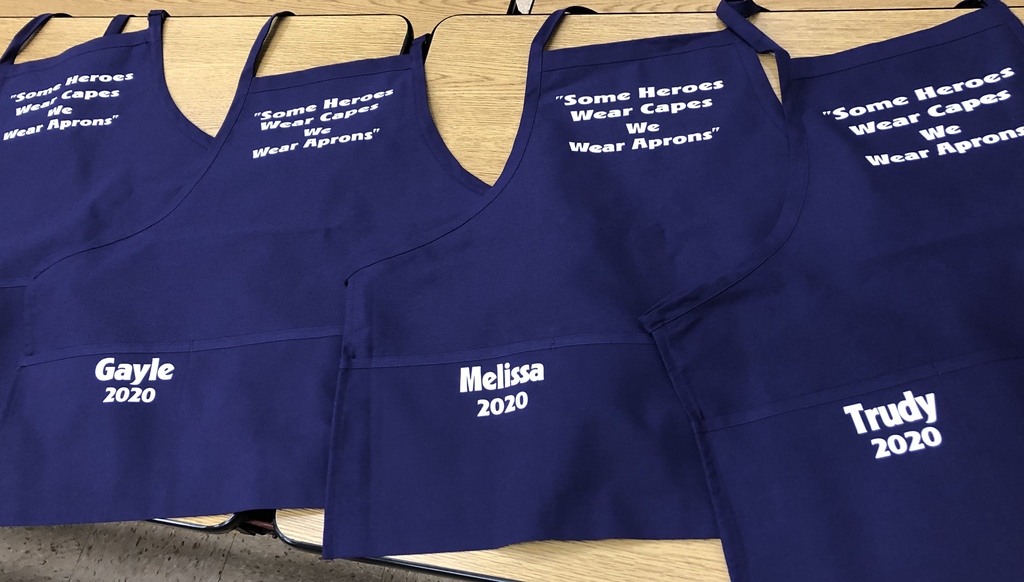 Sacs end of year parade just arrived in Island Falls!!

Sacs parade just leaving Oakfield headed to island falls

Parade is leaving school now! Hope to see you!!
I'm seeing purple and white EVERYWHERE! Please join us if you'd like and sport your school colors for the parade. See you in Oakfield at 11:15 and Island Falls at 12! 💜🤍

Fortnight was a great success last night! Thank you to everyone who participated. We can't wait to see you all at the parade today (11:15 in Oakfield and 12:00 in Island Falls).

Thank you to the So. Aroostook NHS Chapter for a great virtual ceremony tonight. Also, thank you to Janet Vose for her photography work and Todd Kuindersma for his technological support. Well done!!

Watch the So. Aroostook National Honor Society Induction on the RSU 50 Facebook page. Going live at 6:00pm.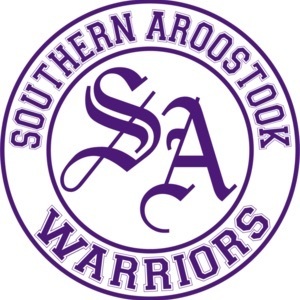 Mrs. Russell had another successful cooking class with Grade 6, 7, & 8 students today. Chocolate Chip Cookies!


K-5 students, join us for Fort Night on Thursday, June 5th. See the attached invitation.
https://5il.co/gwe7

So. Aroostook Class of 2020 Graduation Information has been posted on the school website

Here's a couple of pictures of So. Aroostook Seniors Hannah Landry, Carson Grant, & Makaelyn Porter who are collecting clothing, donations, and organizing a bottle drive for a family in our community who recently lost their home to a fire. Great to see our kids giving back to our community!!

Virtual field day for 4th and 5th graders!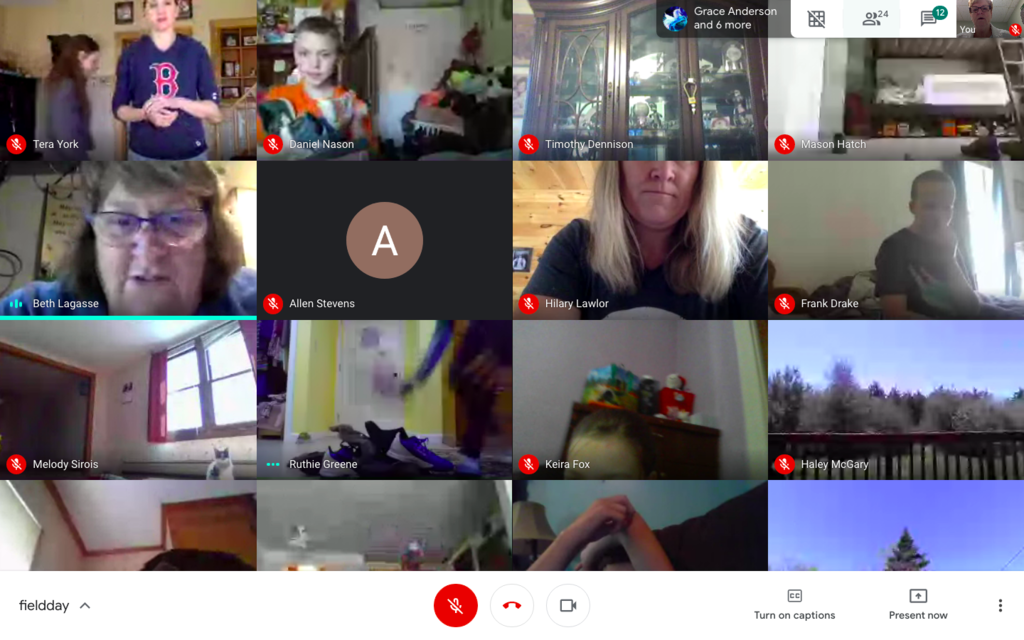 Information about So. Aroostook Grade 8 Completion Ceremony can be found on the RSU 50 Website and RSU 50 Facebook account.