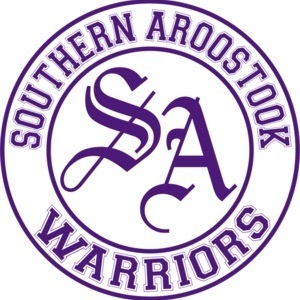 Southern Aroostook Baseball/Softball Information
Jon Porter
Monday, March 29, 2021
So. Aroostook High School Baseball and Softball Information as of March 29, 2021
First Practice - The start of the High School baseball/softball season is set to start on Monday, March 22(Pitchers/Catchers / Conditioning Only).
The first full practice for all varsity players will be on Monday, March 29th
Opening Day - Games are set to begin on April 26th. The regular season will end on Tuesday, June 1st.
Playoffs - The MPA has said there will be sanctioned state association playoffs, including State Championship games this spring.
Middle School Baseball/Softball - Because of the late start to middle school basketball the middle school baseball and softball teams will begin practicing on Monday, April 26th and the first games will be played on Friday, May 7th.
Remote Learners/ Attendance
Daily school attendance is required to participate in athletics for all students.
Students engaged in remote learning who do not log into their classes and or attend that day are considered absent and unable to attend practices or games.
Spectators – Spectators will be allowed to home games. There will be no limit to the amount of spectators at our fields. No decision has been made yet by the Aroostook League on if fans will be allowed to visiting schools.
Spectators must comply with 6 feet of social distancing to those that are not in their household group. This includes spectators that choose to sit on the metal bleachers
Spectators must wear a face covering if they are outside of their vehicle
Spectators must maintain 6 feet of social distancing from all coaches, players and game staff
Covid Screener/Home Evaluations - Players and coaches are reminded to perform self health checks at home prior to coming to practice or games. Players/coaches who exhibit symptoms of Covid19 should stay home and notify the school immediately.
Face Coverings – Face coverings must always be worn. This includes athletes, coaches, staff, and officials.
THIS IS THE DUTY AND RESPONSIBILITY OF THE COACHING STAFF TO ENFORCE. Not just when the AD walks through, or the Principal, or school Nurse.
Mask breaks can occur AWAY from others. While drinking. Obvious times.
Water Bottles – Each athlete should have their own water bottle that is clearly marked with their
name. Filling stations will be available to athletes.
Locker Rooms – Teams should arrive at the venue ready to practice or play. Use of locker rooms is limited to a maximum of 3 people and will primarily be used as bathrooms, not changing areas.
Game Schedules – We will be playing a 14 game spring schedule. The schedule can be found on the school website or on the MPA website @ MPA.CC
Streaming - Online streaming will not be available this spring for baseball/softball games. WHOU will only be streaming select games they wish to broadcast.
Heal Points – Heal Points will be kept for the season. You can access the Heal Point Standings through MPA.CC