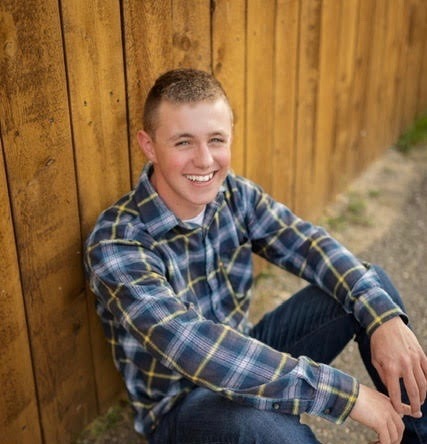 2021 Maine Principals Award Recipient
Jon Porter
Monday, March 01, 2021
Wyatt Harthorne Receives MPA Principal's Award
Jonathan Porter, Principal at Southern Aroostook Community School is pleased to announce that Wyatt Harthorne of Dyer Brook, Maine, a senior at Southern Aroostook Community School, has been selected to receive the 2021 Principal's Award. The award sponsored by the Maine Principals' Association, is given in recognition of a high school senior's academic achievement and citizenship.
"Throughout his years here at Southern Aroostook, Wyatt has distinguished himself in the classroom and as a leader in the school and the community." Principal Porter noted in making the award. "Wyatt has been very active in many school and community related activities that have accentuated his outstanding character and commitment to excellence. "He is very deserving of this recognition."
Wyatt is involved in a variety of school and community activities. Wyatt is an active member of the National Honor Society. He was also selected to represent So. Aroostook at Dirigo Boys State in 2020. He is a member of SACS Dollars for Scholars, is a Presidential Scholar Nominee and currently serves as the Class of 2021 Vice President. Wyatt was selected to attend the Maine Youth Leadership Conference when he was a sophomore. Wyatt has participated for three years in the So. Aroostook high school band earning All Aroostook Band Honors for six years. He has also played in the church band at Dyer Brook Community Church for the past eight years. Wyatt is a skilled saxophone player who has played the national anthem at several basketball games. Wyatt played varsity soccer for two seasons.
Wyatt is active in the community through volunteer projects such as the So. Aroostook Clothing Drive & food pantry, as well as helping out at many church events. Wyatt is planning to attend the University of Maine to major in kinesiology and physical education with the goal of being a physical education teacher. In his free time, he enjoys spending time outdoors, especially duck and turkey hunting Wyatt is the son of Andrew and Cher Harthorne of Dyer Brook..
Wyatt and other award school winners will be presented an individual plaque and will have the opportunity to be awarded one of ten $1,000 scholarships in the names of Horace O. McGowan, Richard W. Tyler, and Richard A. Durost. Mr. McGowan, Mr. Tyler, and Mr. Durost were former Maine Principals and MPA Executive Directors.
The Principal's Award is presented in more than 100 Maine public and private high schools by member principals of the MPA, the professional association which represents Maine's school administrators.