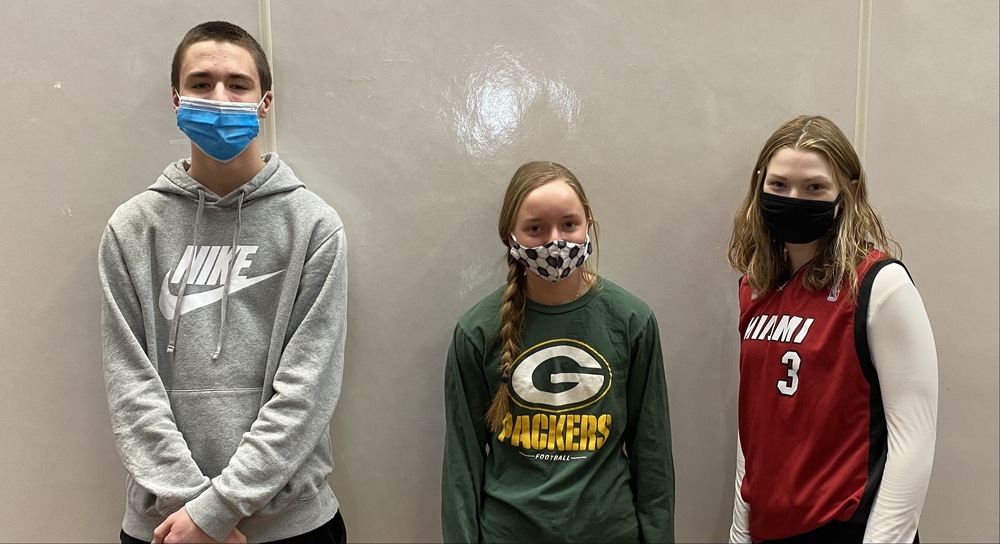 So. Aroostook Students selected for HOBY Leadership Conference
Jon Porter
Monday, February 22, 2021
Congratulations to So. Aroostook Sophomores Jennah Brooks, Maggie Harthorne, and Camden "Buddy" Porter(alternate) who have been been recently selected to represent So. Aroostook High School at the State Hugh O'Brian Youth Leadership Conference held in June 2021.
At HOBY, high school sophomores explore their leadership potential through their inspiring leadership development programs. State Leadership Seminars are three-to-four day residential programs, typically held on a college or university campus. Virtual Leadership Seminars are two-to-three day live online programs that allow students to participate from the safety of their home without the need to travel.
Regardless of format, HOBY Leadership Seminars are highly interactive programs, following a leadership development curriculum which allows students to discover leadership from a personal, group and socially responsible perspective.
Student "Ambassadors" from across their state participate in State or Virtual Leadership Seminars between April and June each year, building a network of positive community change-makers and a wider network of HOBY Alumni.
After each seminar, HOBY alumni are challenged to complete 100 hours of community service within the next year as a way to put their passion and newly built leadership skills into action.
You can find more information about HOBY at their website: https://www.hoby.org/