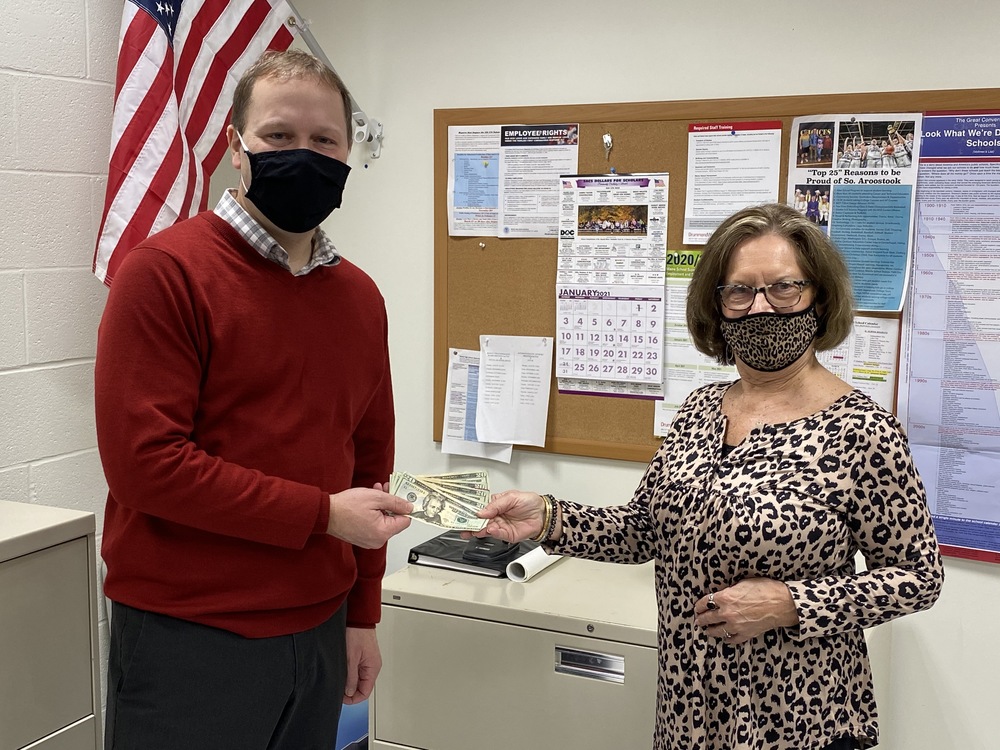 So. Aroostook Chapter of Dollars for Scholars
Jon Porter
Wednesday, January 27, 2021
Over the years, the Southern Aroostook Community School Chapter of Dollars for Scholars has worked tirelessly to help raise money for our students to help with the cost of college. The money our students have received in the last forty years is staggering and a testament to the many individuals, businesses, and community members who have donated their time and money to support our youth. Since 1980, the So. Aroostook Chapter of Dollars has helped raise over $955,000 for our students!!
Due to the Covid-19 Pandemic, the Southern Aroostook Community School's Chapter of Dollars for Scholars have been struggling to continue their fundraising efforts for the Class of 2021 in a safe manner. In March of last year, their efforts came to a standstill as did your everyday lives. We cancelled all of our Spring events and began school this Fall attempting to have in-person learning and keeping everyone safe.
Dollars for Scholars will miss all of their major fundraising events this year including the annual Senior Citizen Dinner, Fall Craft Fair, Christmas Food Sale, Super Bowl Subs, Pennies for Seniors, and the Supper and Auction.
The Class of 2021 have missed out on many opportunities this year because of the Covid-19 restrictions. I am reaching out to everyone in the community, to the Southern Aroostook Alumni, and others to please join me in sending donations, in any amount, to help fund scholarships for the So. Aroostook Class of 2021. This class has both gave and received the many benefits to be gained by their positive involvement here at So. Aroostook Community School. They are very deserving of your generosity.
Please send donations to:
Elaine Small, President
SACS Dollars for Scholars
Regional School Unit 50
922 Dyer Brook Road
Dyer Brook, ME 04747
"THANK YOU" in advance!! GO WARRIORS!!!