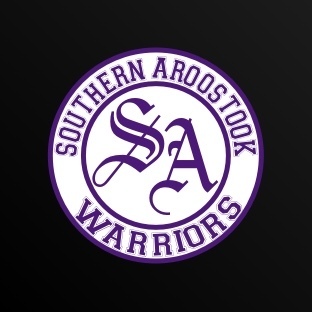 RSU 50 Winter Sports Update 2020
Jon Porter
Friday, December 04, 2020
So. Aroostook High School Basketball and Cheering Starting TImes and Dates
First Practice - The start of the High School basketball season is set to start for Monday, December 7th(Skills and Conditioning Only).
Practice for boys basketball will be from 2:00PM to 3:30PM.
Girls basketball practice will be from 3:45PM to 5:15PM
Opening Night - Games are set to begin on January 11th. The season will end on February 27th. There may be postseason play the first two weeks of March. This will depend on county and state Covid levels
Middle School Basketball - Middle School practice will begin in mid February with games beginning in March and ending in April.
Cheerleading - Will begin on December 14th. The MPA has suspended sideline cheering for the 2020/2021 season. There will be a virtual regional and state cheering championship. Masks will be required for cheerleaders and coaches.
Spectators – No spectators are allowed at indoor competitions(This is an MPA mandate). Video streaming at home games will be available through WHOU. Details forthcoming.
Spectators will be STRICTLY LIMITED to:
Home team players, coaches and managers
Away team players, coaches and managers
Game Officials
1 Score Clock Keeper
Athletic Director/Principal
WHOUFM camera person
WHOU broadcaster
WAGMTV representative
Houlton Pioneer Times/Bangor Daily News representative
Covid-19 Screener/Home Evaluations - Players are reminded to perform self health checks at home prior to coming to practice or games. Players who exhibit symptoms of Covid-19 should stay home and notify the school immediately.
Face Coverings – Face coverings must always be worn. This includes athletes, coaches, staff, and officials.
Water Bottles – Each athlete should have their own water bottle that is clearly marked with their name. Filling stations will be available to athletes.
Locker Rooms – Teams should arrive at the venue ready to practice or play. Use of locker rooms is limited to a maximum of 3 people and will primarily be used as bathrooms, not changing areas.
Game Schedules – The Aroostook County Athletic Directors are currently working on a schedule. A maximum of 12 games in our geographic region will be played. Once the schedule is completed it will be posted on the RSU 50 school website.
Heal Points – Heal Points will not be kept for the season.
Playoffs – A two-week window of time has been set aside in March for possible regional playoffs.
Band - Band will not be permitted to play at games during the 2020/2021 season
8th Graders - 8th graders will be offered the chance to play JV or Varsity basketball depending on the number of persons participating in High School basketball. If eligible, 8th graders who wish to play High School basketball would be allowed to practice starting on Thursday, December 10th. This allows us enough time to make a determination on the number of participants in the current season.
Practices - Boys and Girls practices will be buffered by fifteen minutes in order for all Boys or Girls players to exit the gym without crossing and facility disinfecting to take place. Players will remain outside of the gym until disinfecting is completed.
Any questions about athletics should be directed to RSU 50 athletic director Cliff Urquhart.