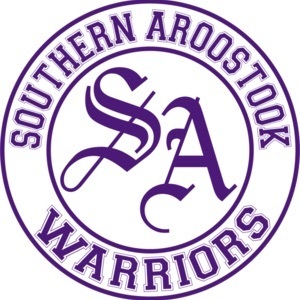 Update on RSU 50 Return to In-Person Instruction
Jon Porter
Thursday, December 03, 2020
Good afternoon,
I hope you are all well and enjoying the unseasonably warm weather. I want to thank the RSU 50 administrators, teachers, and staff for their great work with remote teaching and learning this week. Also, thank you to the RSU 50 kitchen staff, bus drivers, and food delivery staff for their work with delivering meals home to our remote learners. A big thank you to the students and parents for your work and attention during remote learning this week. The student attendance during remote learning has been outstanding!

Based on current information and the amount of time any close contacts have had to quarantine, RSU 50 is ready to return to in-person instruction on Monday December 7th.
There are also a few announcements I also need to share about next week.
1. All students need to return with their school device on Monday December 7th.
2. The dental sealant and fluoride program scheduled for Monday and Tuesday has been postponed. A make-up date will be announced when it becomes available.
3. IEP meetings will continue to be held remotely until further notice. If you have questions or concerns about your child's IEP meeting, please contact the school.
4. Wednesday December 9th is an Early Release Day, student will be dismissed at 11:15am.
5. Student led conferences for Grades K-12 students will be held remotely on Thursday Dec. 10th from 3:00-7:00pm and Friday Dec. 11th from 8:00-11:00am. There will be no school for students on Friday December 11th. Report cards will be mailed home. If you have questions about your child's conference, please contact your child's teacher.
6. RSU 50 has increased restrictions on mask breaks in the building based on recommendations from the Maine CDC. In addition to the time during which students may be eating or drinking with a minimum of 6' physical distancing, school staff will offer only highly structured and well supervised mask breaks during the school day. Mask breaks will be limited to 5 minutes each, up to a maximum of 15 minutes per day. 
7. Finally, students, parents/caregivers, and staff members must conduct self-checks for symptoms prior to boarding buses or entering school buildings each day. Any person showing symptoms must report their symptoms and not be present at school.
I know some of you may have concerns and anxiety about Covid-19 for you and your children. Understandably. Please know the RSU 50 administration will follow all Maine CDC and Maine Department of Education guidelines and recommendations to help make decisions for our school and community and help keep everyone safe. I appreciate everyones continued patience as we work through these difficult times.
If you have questions or concerns, please do not hesitate to contact me or Kathy Chamberland, RSU 50 school nurse. Thank you.
Jon Porter, Superintendent
RSU 50