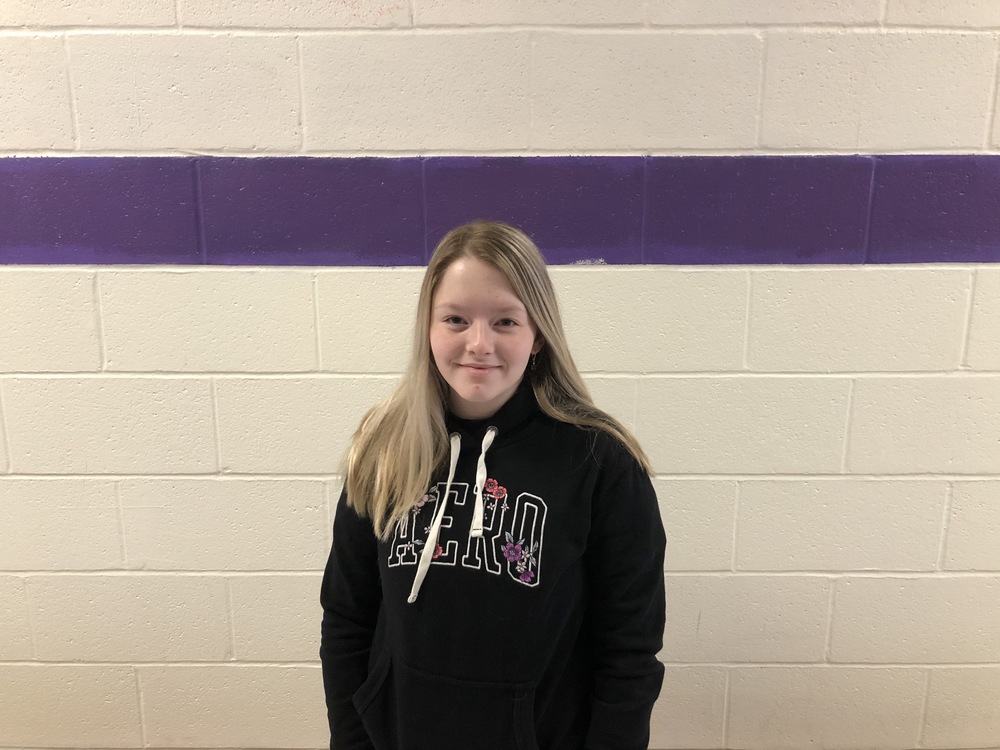 DAR Good Citizen Award Winner-Delaney Greenlaw
Jon Porter
Friday, November 06, 2020
DAR GOOD CITIZEN AWARD WINNER FROM SO. AROOSTOOK HIGH SCHOOL-DELANEY GREENLAW.
The Daughters of the American Revolution (DAR) Good Citizens program and scholarship contest is intended to encourage and reward the qualities of good citizenship. The program is open to all senior class students enrolled in accredited public or private secondary schools that are in good standing with their state boards of education. United States citizenship is not required. The student selected as the school's DAR Good Citizen must have the qualities of:
Dependability: truthfulness, loyalty, punctuality and being worthy of trust
Service: cooperation, courtesy, and contributing to the welfare of others
Leadership: personality, self-control, ability to assume responsibility, ability to inspire others, and a decision-maker
Patriotism: devotion to and support of one's country, supporting service members and veterans, working for causes. that make one's community stronger, and appreciating the cultural and historic importance of America's unique population
Only one student per year may be honored as a school's DAR Good Citizen. Each school's DAR Good Citizen receives a DAR Good Citizen pin, certificate and wallet recognition card. This student is eligible, if he/she wishes, to enter the DAR Good Citizens scholarship contest. Each contest entry is evaluated by independent, non-DAR judges. The winning entry is advanced through state and national levels of judging.
DAR Good Citizens who enter the scholarship contest are eligible for the awards beyond the chapter level. Each state winner receives an award in the amount of at least $250 and a special state DAR Good Citizens pin and certificate. Each of the sixteen (16) national division (multi-state groups) winners will receive a cash award in the amount of $500. Two national winners will be invited to Washington, DC to attend Continental Congress and will be awarded $5,000 scholarships, inscribed silver bowls and certificates.
Congratulations Delaney!!