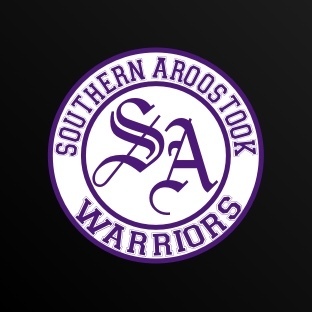 Letter from RSU 50 Superintendent
Jon Porter
Tuesday, June 09, 2020
June 9, 2020
Dear RSU 50 Students, Parents, Staff, and Community Members,
It is hard to believe that almost 12 weeks have passed since we entered into our RSU 50 Remote Learning Plan, a plan that allowed education to continue for the students in our community amidst a global pandemic that closed our entire world. Many schools around the country and the state were not as proactive with their remote learning plans. It is because of the hard-working and dedicated staff in our school that we were able to create a responsive approach to teaching and learning so quickly, and, in the process, change the face of education in our region within a few days' time. Although remote learning can never take the place of face-to-face, in-classroom learning, we are appreciative of the efforts of our staff, our students, and our families to support this initiative. We could not have done this without the support of parents and guardians.
As you know, the 2019-2020 academic year closed for students on Friday, June 5. Please know that we will be very busy over the next few months determining what school will look like in the Fall. This is very difficult to plan for, given that there are so many unknowns with the Coronavirus; however, we will continue to follow the guidance given to us from the State of Maine, the Maine Department of Education, and the Maine Center for Disease Control as it comes to us. We want our school to be open with students in our classrooms and hallways. However, we can only accomplish this goal when we are given permission and can ensure the safety of all students and staff.
For now, we are planning for a variety of possibilities. We may need to continue remote learning in the fall or have a hybrid school schedule that involves some in-classroom instruction blended with some remote learning. Although we have every desire to bring all of our students back to regular classroom instruction, we know that we will need to be ready in the event that we are not allowed to do so. For this reason, we will be working with our staff to refine and improve our Remote Learning Plan. We will be sending a survey to parents and students to gather feedback about your experience with remote learning. Your feedback will be the framework for designing specific professional development that will help each teacher effectively support each student.
We wish everyone a very happy and safe summer filled with good memories that last a lifetime. Your support in our efforts to do the best we could in an impossible situation was appreciated. Let's all remain positive that school will be back to normal soon.
Respectfully,
Jon Porter, Superintendent of Schools RS50/So.Aroostook