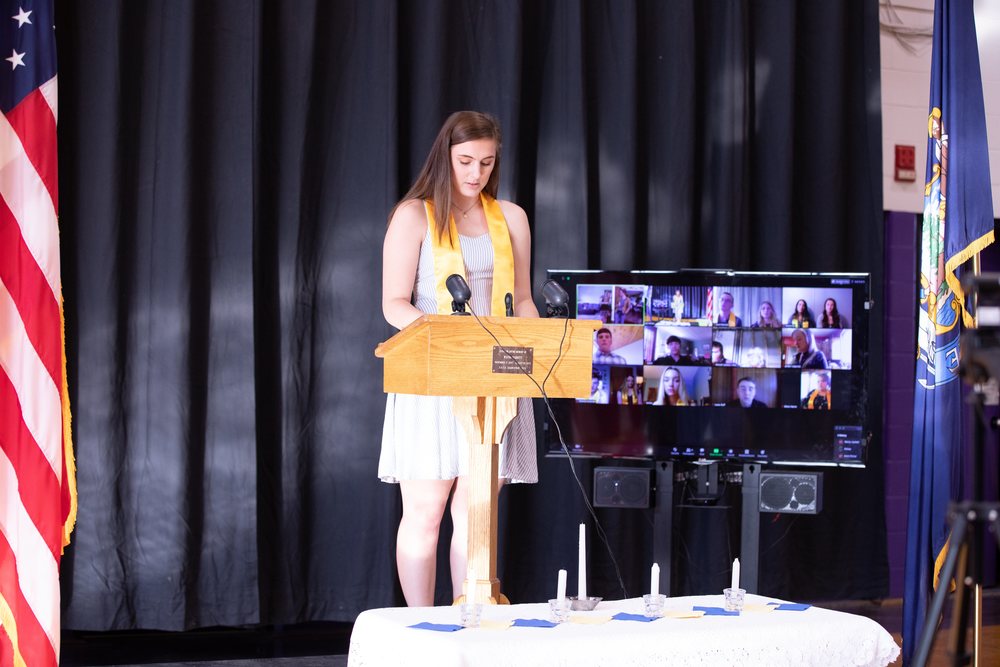 SACS NHS Induction
Jon Porter
Saturday, June 06, 2020
On Thursday June 4, 2020, So. Aroostook held it's annual National Honor Society Induction Ceremony. The ceremony was a blend of in-person and remote.
Congratulations to the newest member of the So. Aroostook Chapter of the National Honor Society. Hunter Burpee, Breanne Daggett, Lindsay Derosier, Lucas Duff, Carson Grant, Collin Grant, Esther Greene, Jordyn Legassey, and Nathan Mahan.
They join the current members of NHS who continue to distinguish themselves through their excellence in academics, leadership, service, and character. Current members are Rose Arnts, Sydney Brewer, Jacob Brooks, Hannah Brown, Levi Brown, Emily Canavan, Maia Crandall, Kacy Daggett, Kayla Gadsby, Delaney Greenlaw, Alexis Hartin, Wyatt Harthorne, Hannah Landry, Emma Nadeau, Makaelyn Porter, Abigail Stevens, Gavin Vining, and Paige Vose.
Superintendent/Principal Jon Porter also announced the MPA Principal's Award winner, Abigail Stevens.
Thank you to the NHS advisors Brittany Brewer and Meagan Brooks for your work to make this ceremony happen for our students. Also, thank you to Janet Vose for her photography work and Todd Kuindersma for his technical support.
You can watch the event again on Facebook. Here is the link: