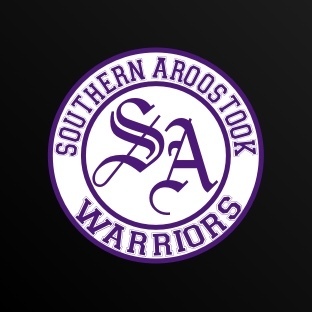 So. Aroostook Grade 8 Completion Information
Jon Porter
Monday, June 01, 2020
RSU 50 Grade 8 Completion Ceremony
(for Public Participation 06/09/2020)
June 9, 2020 6:00 PM
In accordance with An Act To Implement Provisions Necessary to the Health, Welfare and Safety of the Citizens of Maine in Response to the COVID-19 Public Health Emergency, as enacted to read: Sec. G-11 MRSA $403-A Public proceedings through remote access during declaration of state of emergency due to COVID-19, the So. Aroostook Community School Grade 8 Completion Ceremony will be held through a ZOOM Meeting. The ceremony will be recorded and made available upon request.
Public Participation: Due to the change in the format, the So. Aroostook Middle School teachers and students are asking the members of the public who would like to participate the evening of the ceremony to watch the event on Livestream on the RSU 50 Facebook Page. The web address is https://www.facebook.com/RSU50/
If you have any questions, please contact the 8th Grade Advisor Kim Russell, SACS School Counselor Jessica Greene, or RSU 50 Superintendent Jon Porter.
Here are their emails:
Kim Russell, 8th Grade Advisor krussell@rsu50.org
Jessica Greene, School Counselor jgreene@rsu50.org
Jon Porter, Superintendent jporter203@rsu50.org
SACS Middle School Awards & Grade 8 Completion Ceremony
June 9, 2020, 6:00pm
Awards Ceremony
Opening: Mrs. Russell
Grade 8 Academic Awards: Mrs. Russell, Mrs. Swallow
Grade 8 Slideshow
Closing: Mrs. Swallow
Completion Ceremony
Processional: "I''ll be there for you" -The Rembrandts
Welcome: Brennan Burpee
Special Reading: Tristen Hardy & Cami Shields
Completion Address: Olivia Shields
School Citizenship Award: Mrs. Russell
Zach Bearor Award: Mrs. Russell
Presentation of Certificates: Mr. Porter
Message to Parents
Closing Emmalee: Landry
Grade 8 Students
Rowan Billotti
Jordyn Bishop
Amaya Boutilier
Brennan Burpee
Dylan Burpee
Leana Caswell
Candace Day
Constance Day
Tristen Hardy
Emmalee Landry
Kobe MacArthur
Bridger Noyes
Hunter Noyes
Roza Parker
Emily Plummer
Lexi-Lynn Rackliff
Autumn Robinson
Cami Shields
Madison Shields
Bailey Vose
Conner Walker
Ivy Watson