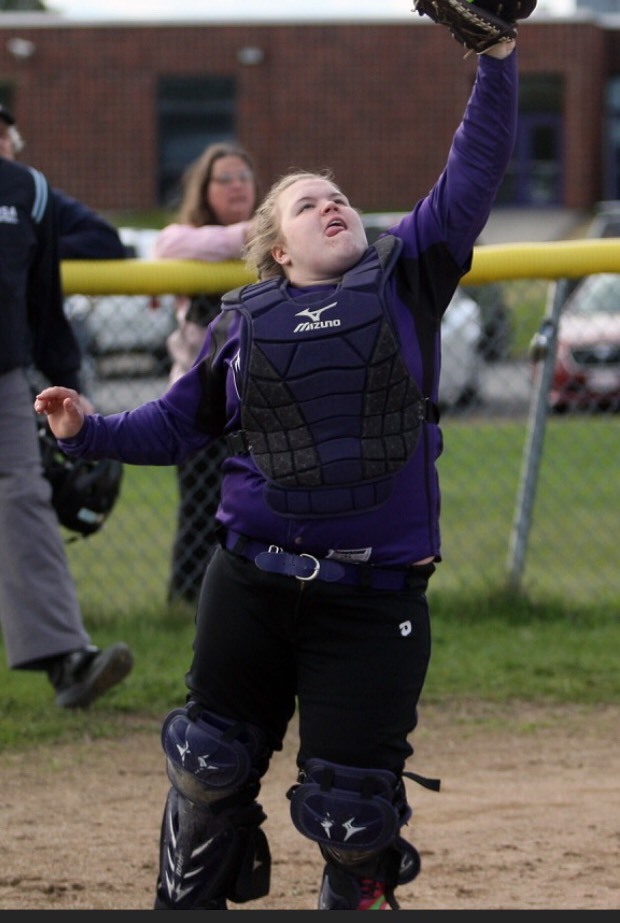 SACS Spring Sports Senior Profile-Alexis Hartin
Jon Porter
Wednesday, April 29, 2020
This Spring, we will not have the opportunity to see our So. Aroostook High School Senior Spring student/athletes compete. We will be posting a profile of our senior athletes on our website to recognize them for their accomplishments. Congratulations and thank you for the great memories on and off the field. Our first profile is SACS Senior Alexis Hartin.
Name: Alexis M Hartin Position: Catcher
Uniform #: 13
Favorite Athlete: Babe Ruth
Favorite HS class: Mrs.Mather's History Classes
Favorite movie: The league of Their Own
Band/Song: Meant to be by Bebe Rexah
HS Sports moment that you will never forget: Running into the fence in my gear trying to catch a foul ball.
Favorite sports quote: "She catches. I catch. You walk back to the dugout. It doesn't sparkle, but I guard this diamond with my life. You think you're going to steal on me? That's cute. Keep swimming, That breeze feels great. Sorry, but you're not making it to first base. Don't mess with me..I've got helmet Hair."
What have I been doing the past few weeks to stay busy? Doing my school work, hanging siblings and family. Also, talking on the phone with my boyfriend and watching movies on Airtime.
What are my plans after graduation? My plans after graduation is to go to the University of Maine at Presque Isle to major in Elementary Education and possibly play softball there. Also, work and spend as much time as I can with my family and friends.
"Alexis has a true passion for the game of softball. She has been the starting catcher the last three seasons and was looking forward to being a Senior leader in her last season"
- Mr Urquhart (Athletic Director)