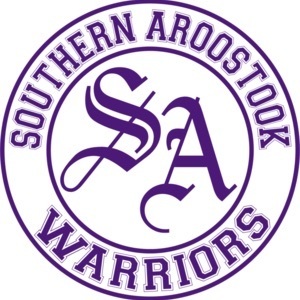 April 3, 2020 letter to Students and Parent-Remote Learning
Jon Porter
Friday, April 03, 2020
April 3, 2020
Dear RSU 50 Students, Parents, and Local Employers,
On March 31, Governor Janet Mills issued a series of substantial new mandates to protect public health and safety in the face of COVID-19, including a more stringent Stay Healthy at Home directive. This directive went into effect on April 2, beginning at 12:01am and will extend throughout the entire month of April, tentatively ending on May 1, 2020. During this time, the Governor is asking that people leave the house only for essential reasons, such as medical care, groceries, medicine, or essential job related reasons.
At this time, we are asking your help in ensuring that our Southern Aroostook Community School students are also following the Governor's directive, and remaining at home, focusing on school work requirements and their own health. All students are reminded that per the guidelines of our Remote Learning Plan, each day of the school week is still a school day. These are not vacation days or winter weather storm days. Participation in the remote learning plan teachers have put together is a requirement.
Although we understand that many of our students are taking advantage of earning money while school is not in session, we are obligated to remind everyone, including local employers, that school work is a priority for all Southern Aroostook Community School students. We recommend that students not work part time jobs between their regular school day hours, as if school were still in session, and if they must, instead focusing on working after 2:30pm during the school week. Students who work in an essential service, such as healthcare or food procurement services, will be provided some flexibility; however, we ask that these students communicate with their teachers about how their essential service job schedule will be balanced with their school work schedule.
Your cooperation and support for student safety and learning is appreciated during these difficult times. We encourage all students to communicate difficulties in remote learning with their teachers. We are also committed to updating you often as this COVID-19 crisis continues. Please check back regularly on our school websites, or go to https://www.rsu50.org/ for the most up to date releases of new information.
Respectfully,
Jon Porter
Superintendent of Schools
RSU 50/Southern Aroostook Community School