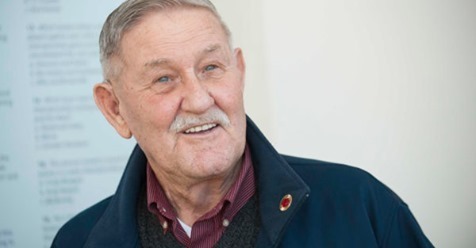 SACS Coach Phil Faulkner to be inducted into Maine Basketball Hall of Fame
Jon Porter
Thursday, February 06, 2020
Congratulations to Phil Faulkner on his selection to the Maine Basketball Hall of Fame!!
Here is a bio from the Bangor Daily News article on
Faulkner, a native of Island Falls, has coached for more than 50 years at all levels of high school basketball. He played basketball for Bridgewater Academy and starred at the University of Maine at Presque Isle, where he is a member of the Owls Hall of Fame. Faulkner became a physical education teacher and served as a Northern Maine athletic director for 40 years while coaching basketball, soccer, and baseball. At Island Falls and Katahdin High School in Stacyville, Faulkner's teams amassed more than 400 wins and two gold balls, in 1969 and 1985.
https://bangordailynews.com/2020/01/29/sports/maine-basketball-hall-of-fame/bios-for-the-2020-class-of-the-maine-basketball-hall-of-fame/