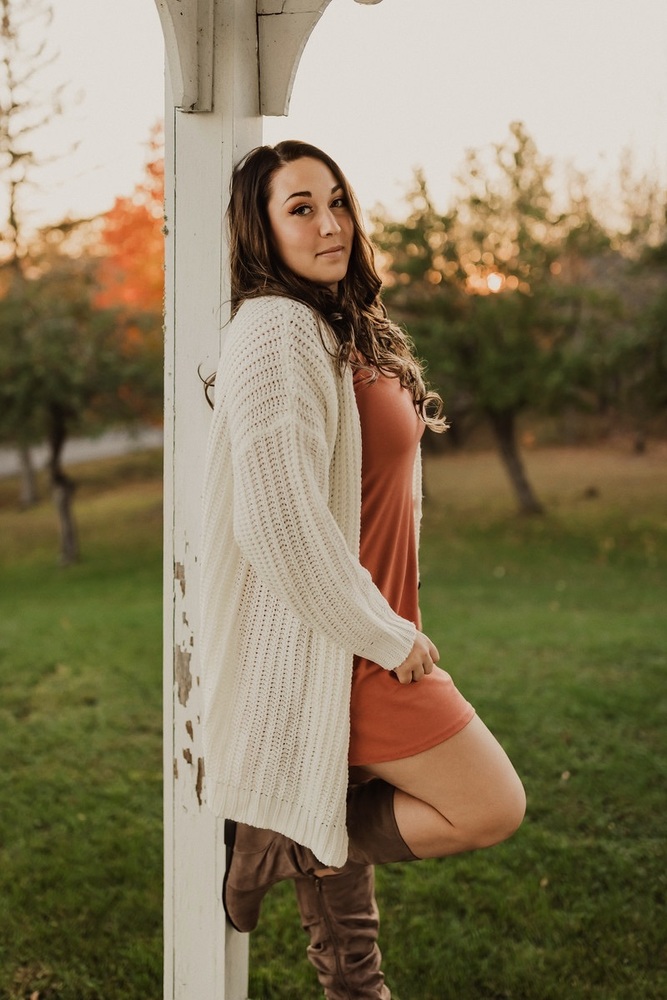 So. Aroostook Class of 2021, Kacy Daggett
Jon Porter
Friday, April 30, 2021
So. Aroostook High School Senior Kacy Daggett has earned numerous academic awards and attended the annual Houlton Rotary Luncheon for her outstanding academic achievement and leadership. Kacy will be graduating with honors in June.. Kacy earned Student of the Month honors at Mid-Coast School of Technology in the Pre-Engineering program in October 2019 and earned the Society of Women Engineers award in 2020. Kacy has also served as the Class of 2021 President her freshman year and Vice President her sophomore year. She was chosen to attend the Maine HOBY Leadership Conference her sophomore year. She also was named a School Winner for the Heisman High School Scholarship Program. Kacy has been involved in the SACS Yearbook, participated on the SACS Prom Committee, been an active member of So. Aroostook Dollars for Scholars for the past four years, and a member of the So. Aroostook Civil Rights Team in 2017 & 2018.
Kacy has been very active in high school athletics in her time here at So. Aroostook. Kacy played Varsity Soccer for three years serving as a captain this past season. She has earned All-Aroostook Honors in Soccer in 2018. Kacy has also played three seasons of Varsity Softball. She has been a member of teams that earned the Class D Northern Maine Regional Runner-Up awards in 2017 and 2018. Kacy was named to the Class D All-Aroostook Softball team in 2018.
Kacy has played Varsity Basketball for the last five seasons. In that time, she has been a member of three Class D Northern Maine Championships teams in 2018, 2019, & 2020. She has also been a member of two Class D State Championship teams in 2018 & 2019. In her senior season, she was a member of the Girls Aroostook League Championship Team. Kacy has earned All-Aroostook honors and was also named to the Class D All-Tournament team. Kacy was named to the McDonald's Senior Class C/D North All-Star team in 2021.
Kacy has also participated in a variety of community service projects. She has volunteered at the So. Aroostook Basketball Camp, the So. Aroostook Soccer Camp, the SACS Annual "Share the Warmth" Clothing Drive, the SACS Community Service Day, the Island Falls Recreation Department, and the SACS Food Pantry.
Kacy works part-time at Va Jo Wa Golf Course and Vacationland Estates Resort located in Island Falls, Maine. Her future plans are to attend the University of Maine to earn a degree in Mechanical Engineering. Kacy is the daughter of Brad Daggett and Jessica and Ben Greene.