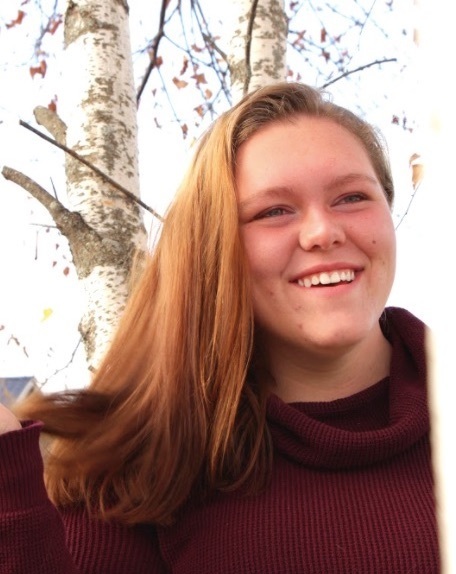 So. Aroostook Class of 2021 Profile, Selena Botting
Jon Porter
Thursday, April 22, 2021
So. Aroostook High School Senior Selena Botting participates in the Early Childhood Program at the Region Two School of Applied Technology in Houlton. Selena also participated in the Culinary Arts program at Region Two. While attending So. Aroostook, Selena has participated in Varsity Softball and Varsity Basketball and was a member of the 2018 & 2019 State Class D Girls Basketball teams. Selena also participated in the SACS band for six years and has participated in the SACS Photography class for the last two years.
Selena has given back to her community through her service work which includes helping with the SACS Community Service Day, volunteering at the SACS Food Pantry and the annual SACS Clothing Drive. Selena's hobbies include singing, dancing, playing instruments, and drawing.
Selena currently works part-time as a baby-sitter. Her future plans are to attend Northern Maine Community College for two years to earn a degree in Early Childhood Education and to pursue a career at an early child care center. Selena also plans to continue taking online photography classes in hopes to start her own photography business. Selena is the daughter of Mike and Tracy Botting.