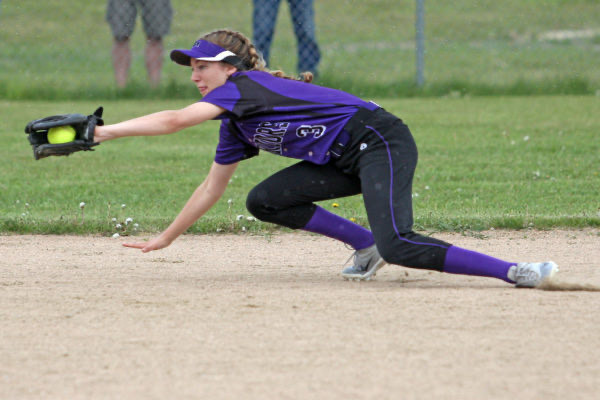 SACS Spring Sports Senior Profile-Makaelyn Porter
Jon Porter
Friday, May 01, 2020
This Spring, we will not have the opportunity to see our So. Aroostook High School Senior Spring student/athletes compete. We will be posting a profile of our senior athletes on our website to recognize them for their accomplishments. Congratulations and thank you for the great memories on and off the field. Today's profile is SACS Senior Makaelyn Porter.
Name: Makaelyn Porter
Position: Shortstop
Uniform #: 3
Favorite Athlete: Fav baseball/softball player is Derek Jeter. Fav athlete Micheal Jordan
Favorite HS Class: Debates during current events in history, or long discussions in Psherm's math class
Favorite Movie:
Love and Basketball, or any Disney movie
Band or Song: Disney music is my go to
HS Sports moment that you wIll never forget: Besides winning 2 gold balls.. the Northern Maine championship game in softball, I believe we went to 10 innings it was one of the most intense games I've ever played in. We ended up losing but there were no true losers in that game.
Favorite Sports Quote: "There may be people that have more talent than you, but there's no excuse for anyone to work harder than you do." – Derek Jeter
You have spent the last few weeks doing what to stay busy? I've been going for runs and working out. I've also watched a lot of Survivor. It's been nice to have all this extra time with my family before I head to college next fall.
What are your plans after graduation? After graduation I will attend Husson University to study exercise science/physical therapy. I will also play basketball with the women's basketball team.


"A contact hitter, Makaelyn showed an ability to hit to all fields. She is a shortstop with solid instincts and good range. Everyone respects Makaelyn as an athlete and more importantly as a person. She has demonstrated an ability to lead her peers while maintaining a close bond with the people she plays with" - Mr Urquhart (Athletic Director)