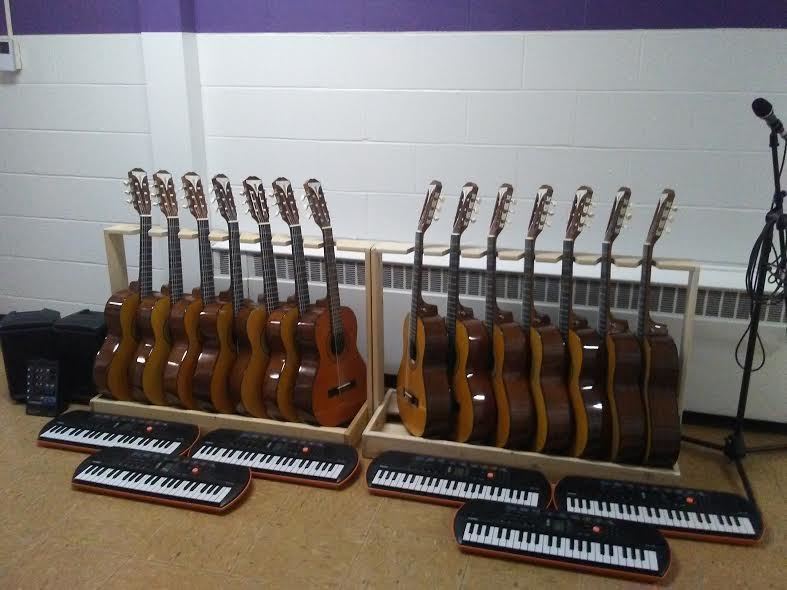 So. Aroostook Music Program wins Little Kids Rock Grant
Jon Porter
Tuesday, January 14, 2020
Southern Aroostook Community School recently received a grant through Maine Kids Rock program. Maine Kids Rock initiative is a program developed between the Maine Department of Education and a national non-profit Little Kids Rock. Selected schools receive instruments and materials and training necessary to run a modern band programs in their schools.
Here is some information from the Little Kids Rock website, https://www.littlekidsrock.org/the-program/how-it-works/:

Since 2002, Little Kids Rock has served more than 850,000 children with the lifelong gift of music-making.
Little Kids Rock partners with public school districts in some of the nation's most economically disadvantaged communities with the goal of ensuring that all students (K-12) have access to music education and its many benefits. We do this by building modern band programs in our partner districts.
Teachers apply to be trained to use our innovative and transformational methodology. After their training is complete, teachers receive a donation of curricula and other resources so that they can launch modern band music programming for students at their schools.
With the resources we invest, teachers can have their programs up and running quickly and at no cost to the school. We build on the expertise and skills of teachers and give schools the flexibility to offer classes during regular school hours or as an after-school enrichment program. Once we have started a program at a school, we support it with ongoing investments of curriculum and teacher training.
Thank you to Katherine Noyes for applying for the grant. Our students are looking forward to the opportunity to play the instruments.